Book Publishing Agreement
Author Name
Company Name
Address
Toronto, Ontario
Proposal date : October 15, 2019
Target Launch Date: January 1st, 2020
Global Wellness Media
(Global Wellness Media/SEI Publishing)
By: Eric D. Groleau & Dieter Staudinger
Dear Author,
Would You Like to Create a Quality Non-Fiction Book That Attracts Clients Like Crazy and Generates Multiple Income Streams? 
Published authors make more money, get more attention, have more freedom and are given more opportunity to share their message with the world.
Research has shown that entrepreneurs who have written books have a distinct advantage.
According to a BusinessWeek survey, 96% of authors saw positive benefits from their book, like easier access to media/PR exposure, commanding higher speaking and consulting fees, increasing their credibility and reach—and simply earning more.
Imagine…. 
You offer a non-fiction book, become a bestseller, while attracting a steady flow of new business.
You're connected to the biggest names in your industry capitalizing on your star power to promote your products and services.
You create a growing tribe on Facebook, LinkedIn, YouTube, Instagram and iTunes and receiving lots of new businesses from all this exposure.
You become recognized as an authority, even a celebrity in your field in a few months, not years or decades.
You will attract people who want to join you and help you and your business, life and mission because your vision inspire and move them to action.
The biggest brands, platforms and networks in the world like Google, YouTube, Amazon, Twitter, Apple, Instagram, LinkedIn, Facebook, etc. will help promote and sell your books, build your list and reputation while promoting your contents to social networks.
Strategic Book Consulting
We will provide you with Strategy Sessions to plan every aspects of the book publishing and launch. This includes up to 15 hours, which can be weekly or biweekly calls. The schedule will be flexible and adjusted based on the progression of the project and specific requirements.
Some of the topics we will brainstorm are:
Optimizing book description for searches on Amazon
This is a process similar to search engine optimization (SEO) for websites. It helps the book to be found organically on book sites, like Amazon.
Define target market/avatar so we can optimize ad targeting.
Having a clear definition of the ideal customer will help to adjust copywriting and targeting ads for the right audience.
Content, design (format, images, branding), book structure (call-to-action, etc.)
We'll discuss various elements of the book structure to cover every aspects required to deliver a professional product.
Launch planning
Our discussions will cover launch strategies, like timing, pricing, international markets, sequencing, bonuses, etc. This will help define the ideal launch plan.
Call-to-action (CTA) opportunities
Books provide excellent opportunities to lead readers into sales funnels. This needs to be done properly with a strategic sales funnel. We will discuss evergreen lead magnets, affiliates opportunities, potential partnerships and sales funnels.
Reviews
Reviews can help book sales. Various strategies can be considered during the pre-launch and post-launch phases. Reviews can also be featured in book and marketing material.
And so much more...
Many other topics will be explored, like events, promotion, printing, distribution, pricing, royalties and other ninja tricks…
Content Development Services
We will spend time interviewing you to extract your ideas, your words in your own voice.
The interviews will follow a strategic plan developed along with you so we will maximize the use of our time together and deliver a quality product. This will keep the book on target to meet meet its goals. 
Some of the services we will perform:
In-Person Interviews
We will meet you in person to interview you. 
Phone/Live Video Interviews
In some situations where we need to dig deeper for a topic or to clarify a subject, some interviews can be done by phone or live video. 
Interview Transcription
We will transcribe the interviews so the material can be reviewed and edited as content for the book.
Bonus Material
Some of the material from the interviews might present an opportunity to be used as bonus material to readers. Based on the content, quality of recording and other factors, we will discuss these possibilities.
Your book belongs to you! It's your intellectual capital and you own the copyrights. 
We help you through the publishing process by setting up your own accounts. This will provide you with full control over pricing, copywriting, promotion, reporting and most importantly, royalties. 
Some of the accounts we will setup for you:
Amazon Kindle Direct Publishing (KDP)
This platform allows your book to be found and purchased on Amazon stores. This is a print-on-demand process so you don't need to print large quantities or worry about shipping. (Formerly CreateSpace.)
We will also setup your book for Kindle distribution. Kindle is the one of the most popular platform for electronic books.
Your book will be optimized for visibility and deliverability on Amazon.
Amazon Author Central
This is your author profile on Amazon. It allows your reader to learn more about you and find details and links about your publications.
Ingram Sparks
This platform will allow your book to be distributed to most book stores. We will setup your book for global print-on-demand distribution.
Paperback Printing
Our team will create the proper files required for printing paperback copies of your book. This includes a colour file for the jacket (cover, spine and back) and a complete file for the interior.
Kindle Formatting
Kindle formatting requires specific coding that will make the book dynamically adjust based on the device and preferences of each reader. This is similar to a responsive website that adapts to various screen size and browser settings. We will create a file based on the latest requirements from KDP.
EPUB E-Book Format
We will also setup your book in EPUB format for extended distribution, like NOOK and Sony devices.
Adobe PDF
Authors will often require Adobe PDF versions of their books. This allows them to provide complimentary copies for reviews or as a bonus for clients. We provide you with a complete version of the book in this format, which includes the front and back covers.
Sample Version (Adobe PDF)
We will also provide a sample version, which includes a chapter or sample of the book, including front matter (the table of content, testimonials, copyright info, etc.), along with the jacket (front & back covers.) This allows potential readers to get a preview before buying the book. This version is often used by authors as a lead magnet on their websites.
To help launch and promote the book, we will create professionnal images and mockups of the book.
Some of the images we will provide:
3D Mockup Images of Book
Our designers will provide realistic 3D mockup images of your book which can be used for promotion and social  
Social Media Ready Images
We'll create images specifically formatted for social networks (Facebook, Instagram, Twitter & LinkedIn)
Best-Seller Images
After the launch, we will update the graphics with a "Best-Seller" badge and/or wording. (Book Jacket, 3D Mockups & Social Media images.)
Promotional Email and Social Media Messages
We'll provide templates for email messages to broadcast to your contacts ("Upcoming Launch"; "Launching Tomorrow"; "It's Today"; "Thank You for making our book a #1.") Those messages can also be used for postings on social media accounts.
As part of the publishing process we will execute our Best Seller Strategy designed to at least have you listed on the top ten best seller in a selected category. We will continue to promote your book until we achieve this goal.
However, the first prize is to reach Amazon Kindle Number One Best Seller! 
To Help Achieve This, We Will:
Optimal Category Research
We will do Category Research in four Amazon/Kindle stores (USA, Canada, plus two international stores, like UK & Australia.) This will help us identify best ones for launch and sales.
Communicate with Amazon for Category Request
Many categories are not available from the standard Amazon forms. We will communicate with Amazon on to request specific categories in the four Amazon KDP stores.
Coordination of Best-Seller Drive With International Partners
We'll coordinate a Best-Seller Drive in the top four Amazon Kindle stores selected to achieve "International Best-Seller" status.
We will leverage our international network of partners to help get sales in various countries.
Launch Planning and 'Babysitting'
Our experts will plan every aspects of the launch and will "Babysit" the sales results that day in order to track and record results from every perspective within each store.
We'll capture proof of results, like "Hot New Release" and Best Seller "Ribbons" (if and when Amazon makes them available.)
Since we cannot guarantee the achievement of best-seller #1, we reserve the right to only charge the additional fees below if we reach the goal.
If we do achieve this #1 status, an additional fee will apply:
Amazon Best-Seller
#1 Best-Seller in selected category of one Amazon store – $500 + HST Included!
International Best-Seller
#1 Best-Seller in selected category of two or more Amazon stores – $500 + HST  Included!
ISBN Registration
As a token of appreciation for using one of our publishing imprint, like Global Wellness Media (GWM) or SEI Publishing, as the listed publisher, we will include two ISBNs (International Standard Book Number.) One is for the paperback book and one for the Kindle version. We will also register the book, set up all the relevant information on record and generate appropriate barcodes. (ISBNs are usually $125 USD each.)
Multi-Media Press Release
Another special bonus for using our publishing imprint, we'll include the writing and distribution of a multimedia press release. This can be used to promote the launch or share the results.
This will help you get visibility on major networks and then allow you to get media citations so you can use the "As Seen on ABC, CBS, Fox, NBC."
We'll also create an image of the you and the book with the network logos.
(This is a service normally offered for $500 USD.)
Book Mini-Site
We will include a basic mini-site for the book. This can be used to sell the book, offer an introductory chapter and a secret page for registering a book for bonuses. 
(This is a service normally offered for $1000 USD.)
Autoresponder
We also give you 45 days of ActiveCampaign, an auto-responder service, for up to 500 contacts.
We will set it up with two automated campaigns. One for delivering a sample chapter as a lead and the other for delivering bonuses to purchasers (CTA).
The regular monthly pricing is $15 USD/m if you decide to keep it after the launch.
Paperback Books
Finally, we will include 5 paperback copies of your book so you can get pictures taken and get initial reviews from people you trust before ordering more.
Based on our initial conversation, we have prepared a tentative timeline. This early estimate will be revised when the project is confirmed based on discussions on your needs and events that need to be taken into consideration.
1. Strategic Consulting: Starting June/July
2. Interviews: September/October
3. Content Development: October/November
4. Pre-Sale: December 
5. Launch: January/February
6. Promotion: February/March
NO GUARANTEES. 
We can legally and ethically make no guarantee or promise in regards to Amazon best-seller ranking and sales results.
What we can assure you with is the fact that our work, process, past experience and proven system can give your book the best chance to rank well on Amazon as a best-seller.
We will do everything within our control to make the magic happen but circumstances outside of our control could affect results. In this eventuality, we will suggest alternative options.
The special offer and bonuses in this agreement are offered for a limited time as we introduce our new plans and offerings.
To benefit from these special terms, you agree to be listed on our websites and possibly be mentioned in our marketing material (free promotion for you!)
To accept and activate this agreement, an initial deposit or upfront payment is required.
We look forward to making you our next bestselling author!
Kind regards,
Eric D. Groleau and Dieter Staudinger
| | |
| --- | --- |
| Program Investment | $0.00 |
| | |
| Total | $0.00 |
| HST | $0.00 |
| Total (CAD, including HST) | $0.00 |
10 Payment Plan (10 months)

1st installment – May 2019

$0.00

Remaining installments due every 30 days

$0.00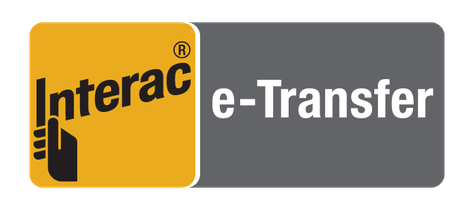 This Proposal is Valid if Accepted and Signed Before:
Please Enter Your Name and Sign this agreement to proceed to the next step.
Please Enter Your Name and sign this agreement to proceed to the next step.